Fighting Diabetes One Lap at a Time
"Life is tough, but I am tougher"
9-year-old Carly Lenett lives by this family motto and inspires many as she swims around obstacles life throws at her. Carly was diagnosed with Type 1 diabetes at age three. She learned early that life is not always fair. Yet, she has the ability to make a difference in not only her own quality of life, but in others as well. With a love for the water, Carly began swimming to raise money for the cause of fighting diabetes.
"I swim for diabetes, so I can find the cure for diabetes and make sure other kids can do it. Also, so I can be a good example," says Carly.
Last year, Carly swam alongside Olympic Silver Medalist and Two Time World Champion, Kristy Kowal for over a mile and a half, raising more than $11,000. Her story has taken notice as she continues to lead as the Lehigh Valley Youth Ambassador for the American Diabetes Association. The Lenett Family and the American Diabetes Association have joined efforts in the stride against diabetes.
Fulfilling a passion by connecting people who care with causes that matter, means everything to American Diabetes Association's Community Leadership Board Member, Michael Loftus. Michael has been on the board for almost three years, and is the Executive Director of Business Development at Integrium. Michael met Carly at the American Diabetes Association Father of the Year Event – Meet the Honorees Dinner, and has decided to sponsor young Carly on behalf of Integrium Clinical Research.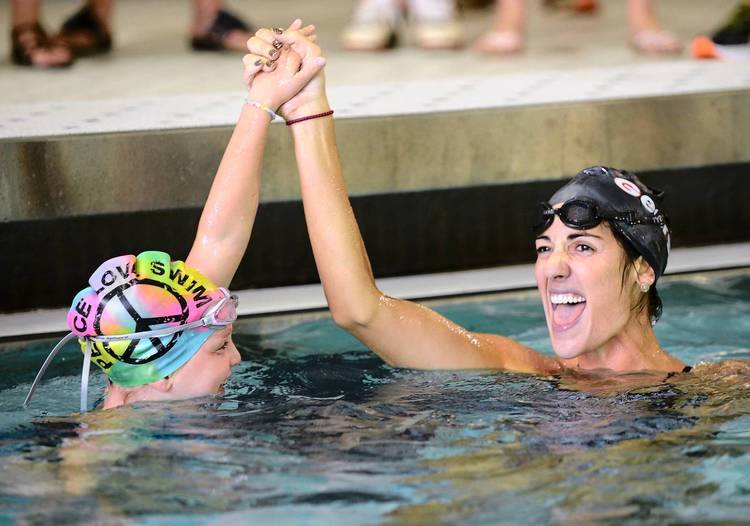 "Carly is a strong young lady, representing the many out there succeeding to live life, as best they can, given their condition. We at Integrium are thrilled to be putting our efforts into advancing medical treatments to enhance patients' quality of life, while striving to be part of the cure," Michael says.
Although Carly has found that swimming lowers her blood sugar levels, many know that diabetes is not an easy disease to manage. According to the American Diabetes Association, in 2012, 29.1 million Americans suffered from diabetes. Different medications are capable of maintaining good blood sugar control and avoiding serious complications. Looking beyond the horizon, November is American Diabetes Month, and Integrium continues to conduct studies on diabetic drug development.
By: Sheri Farsakh
About Integrium, LLC
Integrium Clinical Research specializes in the strategy, study design, and execution of Phase I-IV clinical trials, with an expertise in Proof of Concept trials. The firm has strong clinical trial experience in a range of therapeutic indications including cardiovascular, metabolic, renal, inflammatory, dermatology, regenerative, orphan, and wound healing drug development. It has a strong reputation for delivering high-quality management of global clinical development programs and service to its clients. Combining the Integrium Clinical Excellence (ICE) study start-up and management methodology, and therapeutic expertise leads sponsors to more confident, better-informed drug and device development decisions. For more information please visit www.integrium.com.